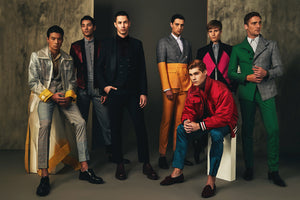 OUR STORY
NUESTRA HISTORIA
我們的故事
RCANO was born in Hong Kong in 2014 by Mexican siblings Rafael and Tamara Raya Cano with the idea to bring an authentic and innovative concept to menswear as well as great quality and refinement. What started as a shirts brand quickly grew into a Fashion House offering a wider range of garments and accessories. 
RCANO is a brand that embraces and loves its multicultural background by fusioning the unique essence of Asian culture while celebrating its Mexican heritage, colours and flair.  Throughout the years, RCANO has launched several collections inspired by and photographed in countries such as Hong Kong, South Africa, Italy and Mexico.
RCANO has participated in several Fashion Shows including Mercedes-Benz Fashion Week.
"Our mission is to design and create pieces that are distinctive, original, and long-lasting. By selecting high-quality materials and refined tailoring, we blend colors and silhouettes of different cultures and traditions. We offer stylish men an experience to express themselves through our designs".  RCANO
HONG KONG | MEXICO  
         香港 | 墨西哥
MEET OUR DESIGNER
Being born and raised in Mexico, upon finishing high school he traveled to Beijing, China to study the Chinese Language for a year and then moved to Hong Kong where he graduated in Business and Marketing.
After working in the fashion industry for several years as an international model, stylist and fashion editor, he moved to Italy where he studied and graduated with honors from the Istituto Marangoni in Milan with a degree in Fashion Design.
In 2015 Rafael was featured as one of Hong Kong's 30 Under 30 by The Loop HK for being an innovator and redefining the fashion industry. 
In 2016 he was chosen by Innovation Match Mexico, a platform that promotes Mexican talents abroad, to present RCANO's first fashion show in Guadalajara, Mexico and one year later in Mexico City.  In 2018, he was invited to participate in Mercedes Benz Fashion Week, where he presented his Spring / Summer and Fall / Winter collections, opening the doors to new opportunities in his native country. 
Rafael has lived in South Africa, England, China, Singapore, Thailand, Italy and currently lives in Hong Kong.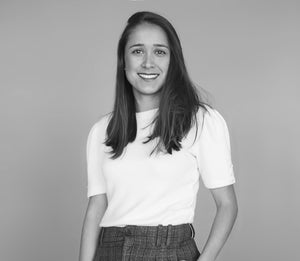 Meet our Director
After 18 years in Mexico, Tamara lived in Beijing where she also studied Chinese language and a year later moved to Hong Kong where she graduated with a double degree in business administration and marketing.  
She lived and worked in Hong Kong for 8 years where she specialized in brand positioning, marketing and sales for international companies seeking to enter the Asian market. 
Apart from Hong Kong, she had the opportunity to live and work in China, India, United States and Argentina which gave her the opportunity to gain a global vision and strengthen her professional journey while enjoying her passion for traveling and learning about new cultures.
Upon her return to Mexico she worked for an American luxury travel company called Inspirato, where she developed and directed sales for the Latin American market. Her international experience has led to the commercialization, growth and expansion of RCANO.